Heartstrings Performance
Name:
Heartstrings Performance
Time:
1:00 PM

-

2:30 PM PDT
Event Description:
Heartstrings is a Tualatin, Oregon based husband-and-wife duo playing "music for all times" period and historical as well as contemporary. They specialize in costumed performances at 19th Century and Victorian-era interpretive sites. Nancy plays the hammered dulcimer, a unique folk instrument with many courses of strings which, as the name implies, are struck with little wooden hammers. The sound is something like a harpsichord. She also plays violin and some mountain (Appalachian) dulcimer. Rob plays a stand-up string bass and a bit of banjo. Nancy and Rob both play Native American style flutes. Nancy and Rob appear regularly at historical sites in Oregon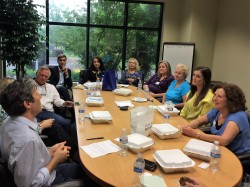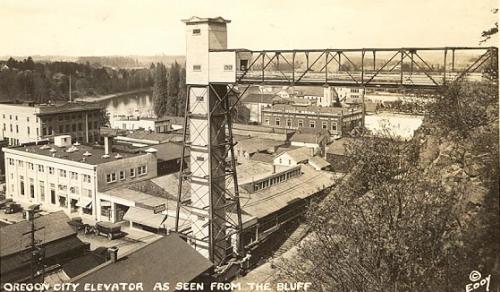 The original elevator in Oregon City built c 1912. The current elevator, built in 1954-55, is a 130 foot vertical street connecting two neighborhoods. OC Elevator is the only outdoor municipal elevator in the US and one of only four in the world.
Good Morning Oregon City (GMOC)
Quality networking during GMOC at Geeks & Games. Fast paced, fun and plenty of opportunity to build those valuable business relationships! Read more.
2019 Oregon City

Around Town Magazine