2nd Annual Tyrone Snowden Woods Golf Classic
Name:
2nd Annual Tyrone Snowden Woods Golf Classic
Time:
12:00 PM

-

6:00 PM PDT
Event Description:
Enjoy a day on the course to raise funds for The Tyrone Snowden Woods Wrestling Foundation. This 2nd year event will raise funds for youth wrestlers and wrestling programs. This annual recognition of the most outstanding Oregon high school wrestler awarded the Tyrone S. Woods Memorial trophy and $1000 scholarship.
Woods is honored as a 20-year old US Navy SEAL veteran and member of a CIA security team who nobly sacrificed his life in Benghazi, Libya during the September 11-12, 2012 attack. His valor and dedication to duty helped save 30 American lives who were able to return home to their families to live another day. Woods was also a state champion wrestler from Oregon City in 1989 and credited his time on the mat as being a great influence in forming his moral compass and the man he later became. The foundation was formed to honor his inspiration legacy, his American spirit and his passion for wrestling.
For more information about the the golf scramble or the foundation contact Cheryl Bennett 503-632-1987 or visit their
website
or
email
. Scramble payment prior to 5/15/18 receives discounted pricing.
Tyrone Woods Wrestling Foundation is a 501 (c) (3) nonprofit. EIN: 37-179440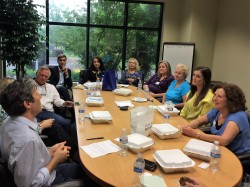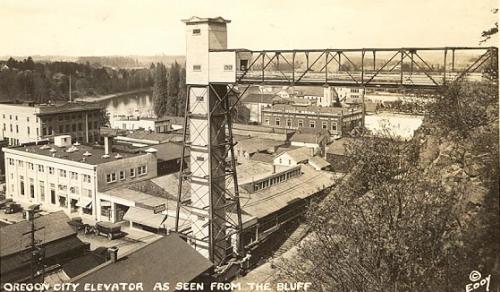 The original elevator in Oregon City built c 1912. The current elevator, built in 1954-55, is a 130 foot vertical street connecting two neighborhoods. OC Elevator is the only outdoor municipal elevator in the US and one of only four in the world.
Good Morning Oregon City (GMOC)
Quality networking during GMOC at Geeks & Games. Fast paced, fun and plenty of opportunity to build those valuable business relationships! Read more.
2019 Oregon City

Around Town Magazine