Fraud: Identifying and Responding....Nosh & Knowledge Series
Name:
Fraud: Identifying and Responding....Nosh & Knowledge Series
Time:
11:30 AM

-

1:00 PM PDT
Event Description:
brought to you by:
Board Member? Staff? Donor? Volunteer? No matter what your role, if you love a nonprofit then Nosh & Knowledge is for you. Partnering with Lewis & Clark Bank, your Chamber is excited to bring this series of educational lunchtime talks where you will explore issues critical to keeping your favorite nonprofit alive and vibrant. Over the course of 2018, you'll engage with some of the best minds in the business and gain insight needed to make your organization the best it can be!
Today's Topic:
Fraud: Identifying Misuse Of Your Assets
Jaydra Perfetti, Paper Investigators
Would it surprise you to learn that audits rarely uncover fraud? Nearly half of all cases are discovered as a result of a tip. Join us to learn the most common indicators of fraud as well as strategies to minimize the chances of it happening to you. We will explore:
Factors which create vulnerability to fraud
Characteristics of a fraudster
Common fraud schemes
Preventative, detective and corrective controls.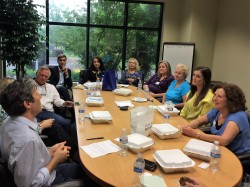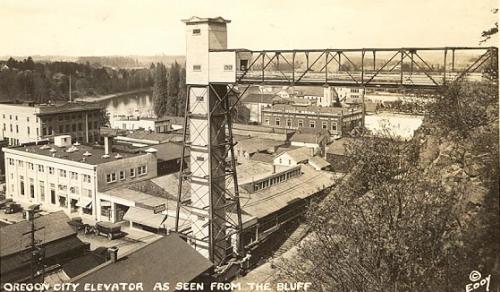 The original elevator in Oregon City built c 1912. The current elevator, built in 1954-55, is a 130 foot vertical street connecting two neighborhoods. OC Elevator is the only outdoor municipal elevator in the US and one of only four in the world.
Good Morning Oregon City (GMOC)
Quality networking during GMOC at Geeks & Games. Fast paced, fun and plenty of opportunity to build those valuable business relationships! Read more.
2019 Oregon City

Around Town Magazine