Oregon City Lions Club - 10 Year Celebration
Name:
Oregon City Lions Club - 10 Year Celebration
Time:
5:00 PM

-

6:30 PM PDT
Event Description:
In September 2008, the Oregon City Lions Club was brought to life.
Through the years, the OC Lions Club has been active and productive in our community. Among other important services, we have been providing state-mandated vision screening services to the OC School District's 1st, 3rd, and 5th graders every year at no cost to the district. Each year, several kids are flagged for further vision care services.
Our Club has also been active in providing hearing exams, hearing aids, eye exams, and eyeglasses to low-income seniors in the Oregon City area.
Our Club has also participated in many other community service projects over the years like school clean-up days, tree-planting projects, Christmas baskets for low-income families, backpack buddies program, OC Founders Clinic, Father's Heart, Fill-A-Stocking, Meals on Wheels, and more.
Our Club is also organizing, promoting, and managing Oregon City's annual Teddy Bear Parade.
Please, join us, along with many other local community leaders and District Lions officials, to recognize and celebrate our Club's accomplishments and contributions to Oregon City.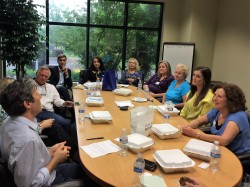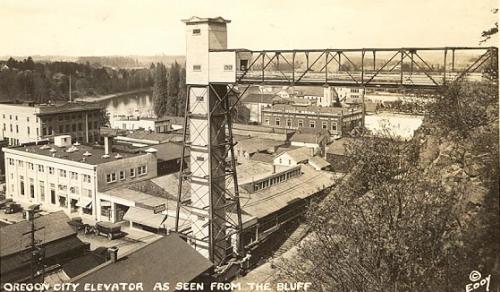 The original elevator in Oregon City built c 1912. The current elevator, built in 1954-55, is a 130 foot vertical street connecting two neighborhoods. OC Elevator is the only outdoor municipal elevator in the US and one of only four in the world.
Good Morning Oregon City (GMOC)
Quality networking during GMOC at Geeks & Games. Fast paced, fun and plenty of opportunity to build those valuable business relationships! Read more.
2019 Oregon City

Around Town Magazine