Neurotherapeutic Pediatric Therapies, Inc
About

Who we are is strongly tied to the passion of our executive director, Karen Brelje. Karen is a registered nurse and the mother of four adopted children, three with special needs. Neurotherapeutic Pediatric Therapies, Inc. began after experiencing frustration with existing occupational and physical therapy services in the area. At the time, many clinics were either run by medical professionals who were not family centered and often weren't interested in trying cutting-edge therapies or family friendly clinics run by parents, but without the depth of staff or therapy modalities to meet her children's various needs.
We strive to provide the best of both approaches while also providing opportunities to children, adults and families who are most in need. In order to better reflect these core values, the clinic was donated in 2007 and restructured into a non-profit organization. There are many children in Oregon do not have adequate insurance coverage for specialty services and families do not have the support they need to help their children. Through our generous supporters, we are able to continue to think creatively and reach those who wouldn't ordinarily be able to receive services.
We have now been serving local communities for over 30 years and operate 5 clinics in the Portland Area, and partner with Medford Children's Therapy in Southern Oregon, to provide more than 650 client visits each week.



Directions

Take I-205 South from I-84. Take OR-99E exit (#9), Downtown Oregon City/Gladstone. Turn left onto McLoughlin Blvd. Turn left onto 10th Street. Go up hill, veer right onto High St. We are on left.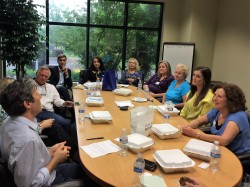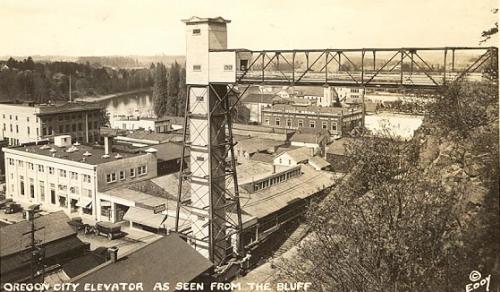 The original elevator in Oregon City built c 1912. The current elevator, built in 1954-55, is a 130 foot vertical street connecting two neighborhoods. OC Elevator is the only outdoor municipal elevator in the US and one of only four in the world.
Good Morning Oregon City (GMOC)
Quality networking during GMOC at Geeks & Games. Fast paced, fun and plenty of opportunity to build those valuable business relationships! Read more.
2019 Oregon City

Around Town Magazine